Commercial - Industrial - Municipal
Sandblasting Services - Mobile Sandblasting
Professional On-Site Abrasive Blast Cleaning Services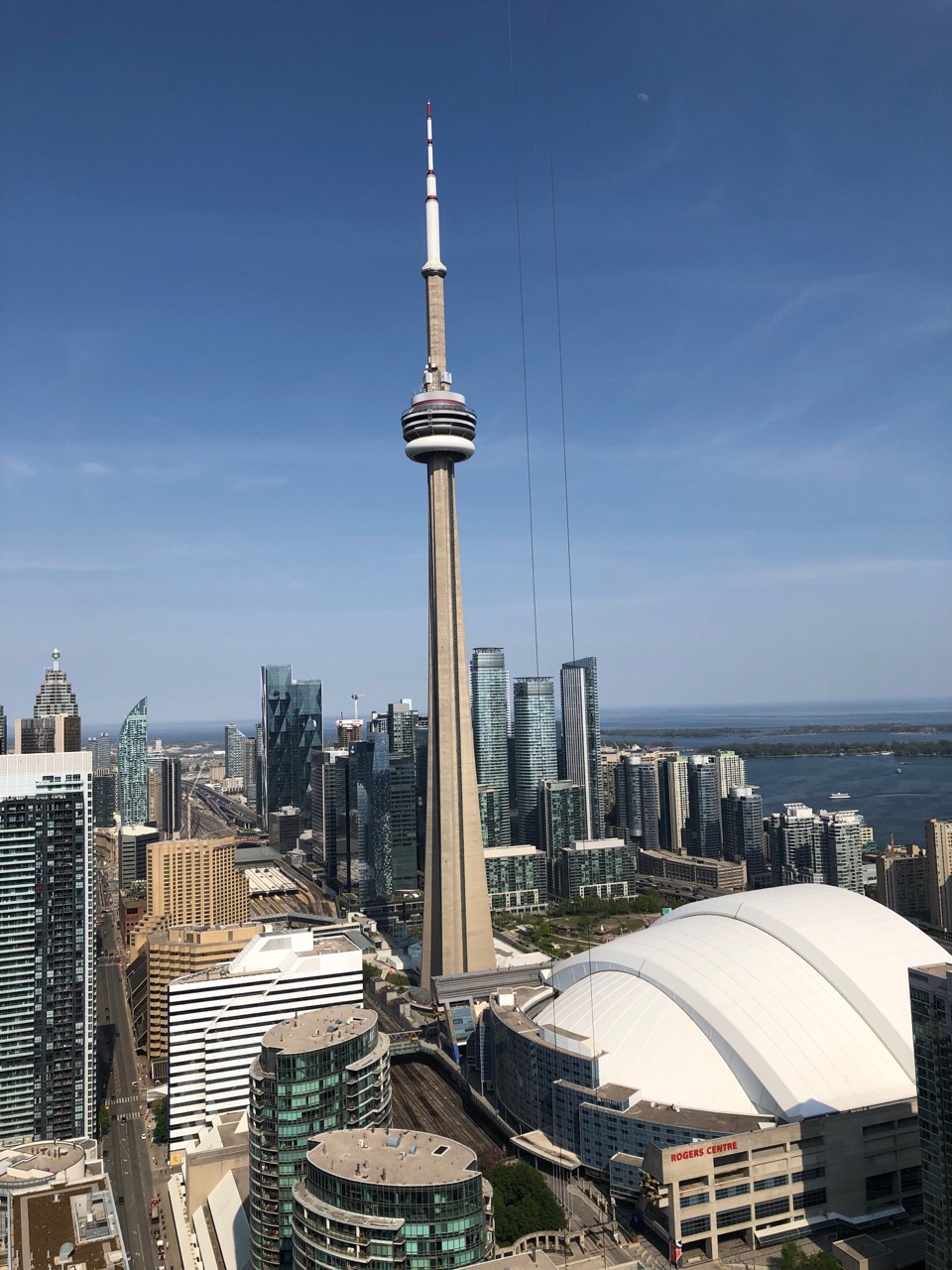 Welcome to Mobile Sandblasting. Home of Architectural Concrete. My name is George Stefanyi and as the owner I have been growing Mobile Sandblasting since 2007. Here at Mobile Sandblasting we specialize in industrial surface preparation and Architectural Concrete, also known as Sandblasted Concrete.

We provide Architectural Concrete for high end residential estates, institutional facilities and municipal projects for leaders in concrete architecture and installation. We work with some of the best concrete businesses in Southern Ontario. It takes trust and experience to hand over beautiful concrete to a blasting company to ensure the highest quality of workmanship. So trust us to give your concrete the best treatment possible.

I am personally involved in every single project with my crew.
I strive to bring the highest possible quality without cutting any corners while still providing the lowest costs possible.
I am trained in the International Surface Preparation Standards governed by the Society for Protective Coatings, otherwise known as SSPC.
I also have extensive knowledge from the National Association of Corrosion Engineers (NACE).
I understand what it takes to prepare every surface to the highest standard of cleanliness and achieving the proper anchor pattern to provide the best possible surface preparation for coating adhesion.
When dealing with epoxy coatings, the most important part is to ensure proper surface preparation. Preparing steel to the surface preparation standard of SSPC-SP 6 - Commercial Blast Cleaning or higher is the most essential part of a epoxy protective coating system life span expectancy. A proper surface preparation and coating application can yield well over 20 year life span expectancy. Proper application standards for protective epoxy systems also includes achieving the proper coating thickness. I personally measure each and every coating thickness during the application process using a wet gauge. I also ensure the proper total dry film thickness is achieved by measuring the total dry coat thickness using a dry film thickness gauge.
I use my experience and knowledge in surface preparation and oversee all of the abrasive blasting services personally. It is the only way for me to ensure that the highest caliber of quality and efficiency is brought to every single project site. There's nothing I enjoy more then a job well done.
Here at Mobile Sandblasting we never use any silica sand. Instead we use environmentally friendly grit. This grit is silica free and in most cases even recyclable.
We provide abrasive blasting solutions such as: shot blasting, dry ice blasting and protective epoxy coatings.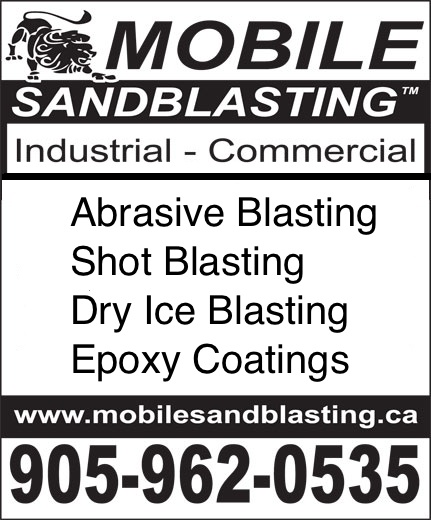 Phone:
(905) 962-0535
Email:
Service Area:
• GTA
• Toronto
• Richmond Hill
• Markham
• Vaughan
• Scarborough
• North York
• Etobicoke
• Brampton
• Halton
• Mississauga
• Oakville
• Guelph
• Kitchener
• Waterloo
• Cambridge
• Burlington
• Hamilton
• Brantford
• London
• Grimsby
• St. Catharines
• Lincoln
• Niagara
• Welland

Services:
• Sandblasting
• Abrasive Blasting
• Wet Abrasive Blasting
• Shot Blasting
• Dry Ice Blasting
• Peening
• Epoxy Coatings
• Architectural Concrete